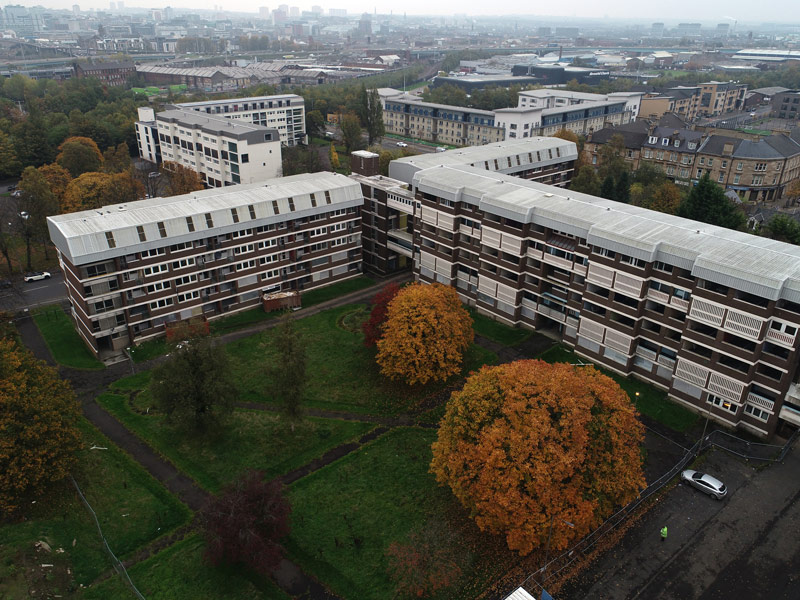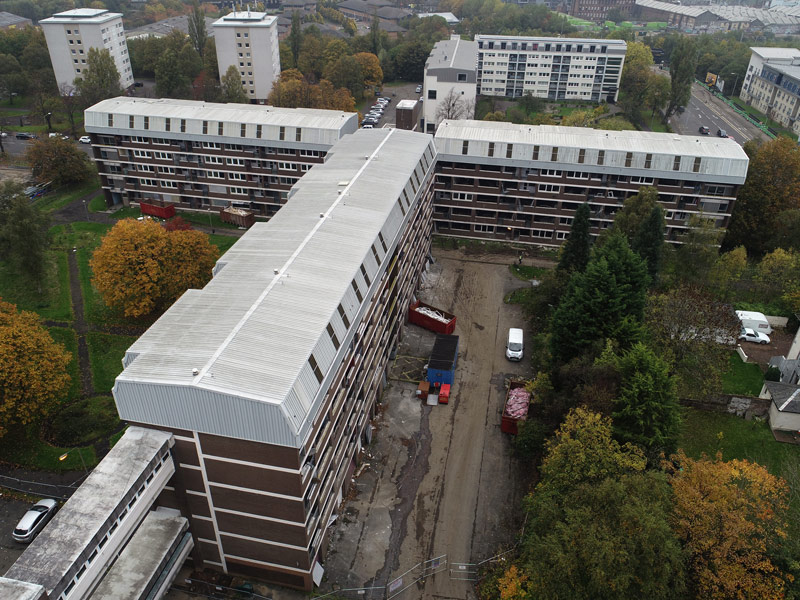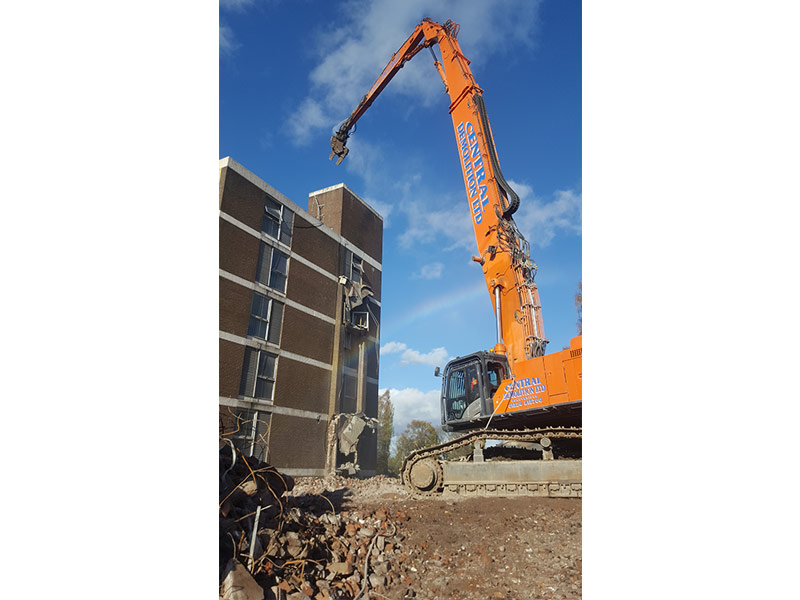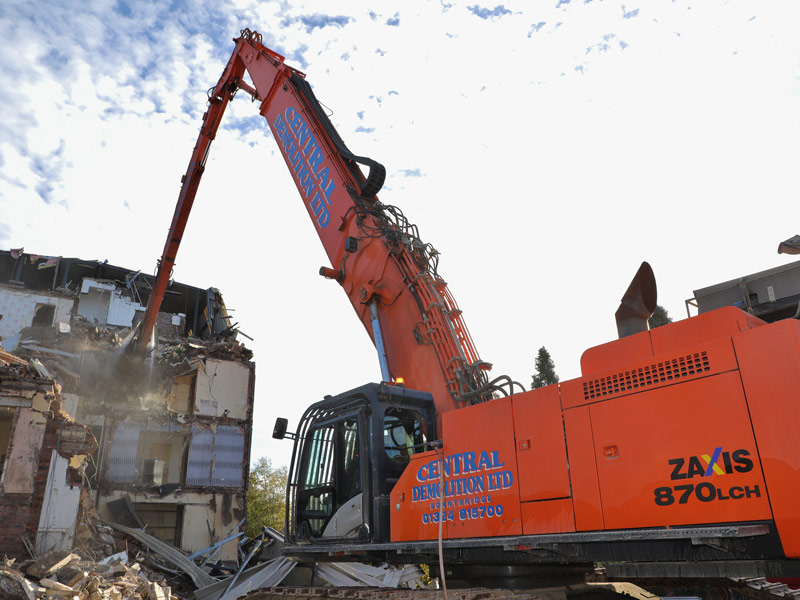 Central Demolition Ltd were tasked by our client to carry out the demolition of 3Nr 6 storey and 3Nr link bridges within the Pollockshields area of Glasgow. The buildings were 60s/70s style affordable housing flats to make way for the construction of modern housing.
There was a total of 100 properties that needed to be soft stripped and asbestos removed so this phase of the project took some time to complete. All properties were stripped of fixtures and fittings including doors, bathrooms etc and materials were segregated into skips. Non-licensed asbestos was removed from all properties prior to the machine demolition.
One of the main challenges of this demolition project were that there was still residents living in the block that was to be demolished during phase 4 and this block was connected by link bridge to one of the vacant blocks that we were to demolish during phase 3. To ensure the safety of the residents during the link bridge removal between these 2 blocks, we were required to brick up the access to the bridge prior to the removal in which hand demolition method was used to separate from the main building. As anther precaution, we also had to implement a road closure during this stage of the project. The CAT 325 machine was then used to take the bridge away from the structures after it had been separated from the structures. The same method was used to remove the other 2 link bridges.
Apart from the fact that Central Demolition were working in very close proximity to the general public at all times, we were also working with live services that were powering the block that the residents were still occupying, therefore the services to the blocks that due to be demolished were isolated prior to us arriving on site and our team had to be aware of the location of pipes and cables in order not to disturb them.
The main structures of the blocks were concrete framed structures and they were demolished using high reach machine methodology with Central's Hitachi X870 High Reach excavator. We then crushed all concrete arisings on site to 6F2 which was then used for backfill and regrade. The surplus was then left onsite for use on the new development. All other materials removed during the soft strip phase were segregated for further processing back at our recycling facility in Bonnybridge and the recycling rate for this project was 96%.
This phase of the project was completed on time, within budget and to complete client satisfaction. The project was also featured in Earthmovers magazine for a 4 page profile on our Hitachi High reach excavator.