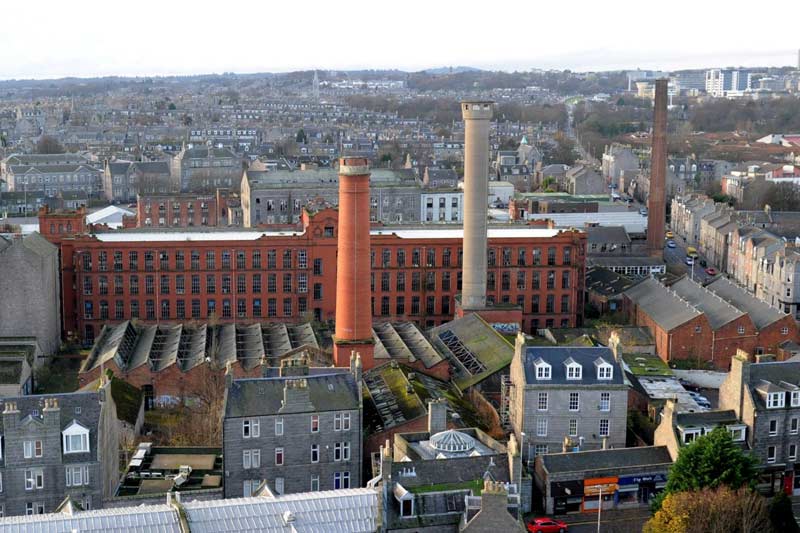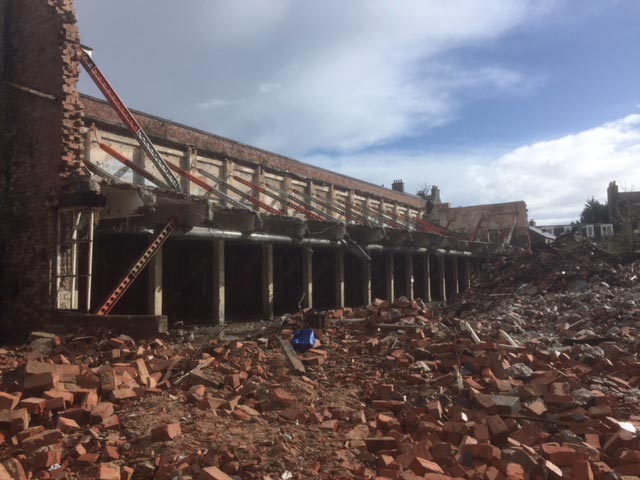 Central Demolition Ltd were awarded the contract for the demolition of Broadford works, Aberdeen. We completed the work in May 2017.
The structures to be demolished included various granite and masonry built structures and the main factory building. Also, façade retention of the listed external wall site and retaining listed structures on the site was required.
The preparatory works that were required on this project included façade retention design and installation and separation of the structure away from the retained wall. We also had to soft strip the structures if all furnishings and including the loose combustible materials from listed buildings. We also had to obtain pavement closures and permits around the perimeter of the site.
Following the preparatory works, the asbestos that we removed from all structures was a combination of licensed and non-licensed asbestos.
The demolition methodology that we used was by mostly remote machine but there was an element of hand demolition at the boundaries.
We recycled the materials on site through a crushing plan and making safe drops, the recycling rate of the project finished at approx. 95%.
The challenges that we faced on this project was mostly due to the fact that we working in such close proximity to listed structures and other live residential and commercial buildings and a live lade that was running over the site.
Also the site was in close proximity to a major city highway but this was overcame due to the high knowledge and skill of our operatives.
Some additional works were instructed by the client throughout the duration of the project which meant that it over ran the original timeframe but the project was, however completed within budget and to complete client satisfaction.