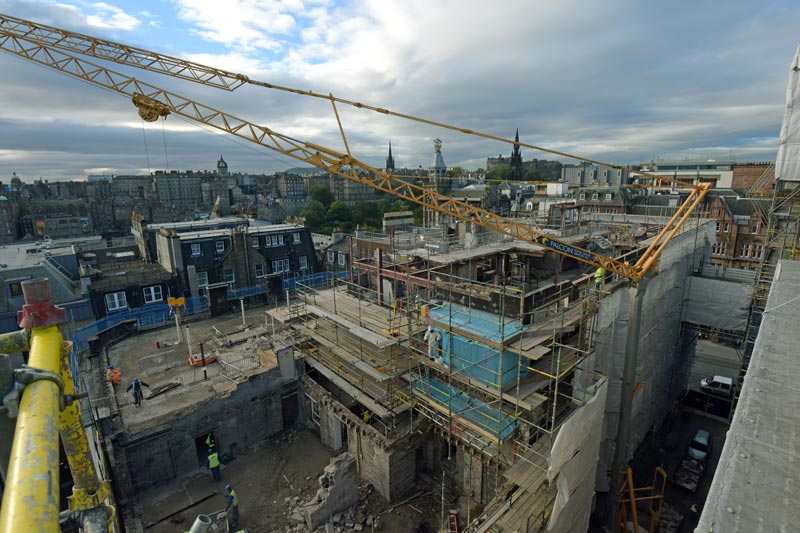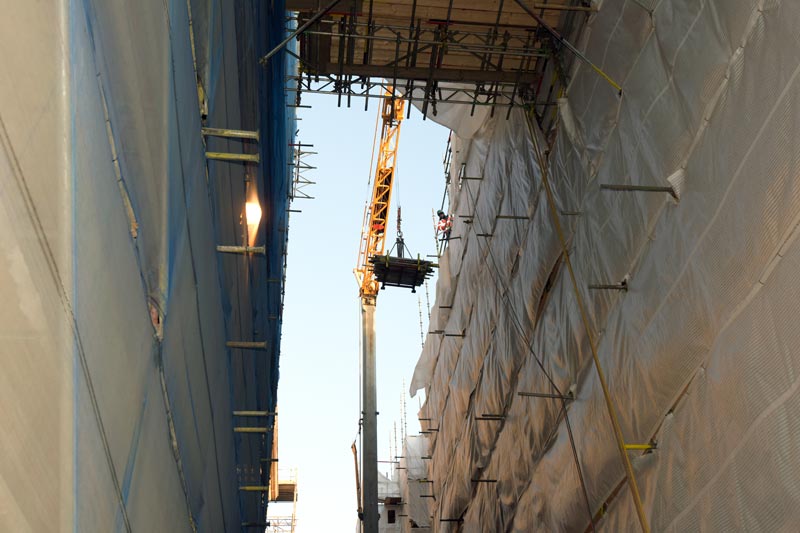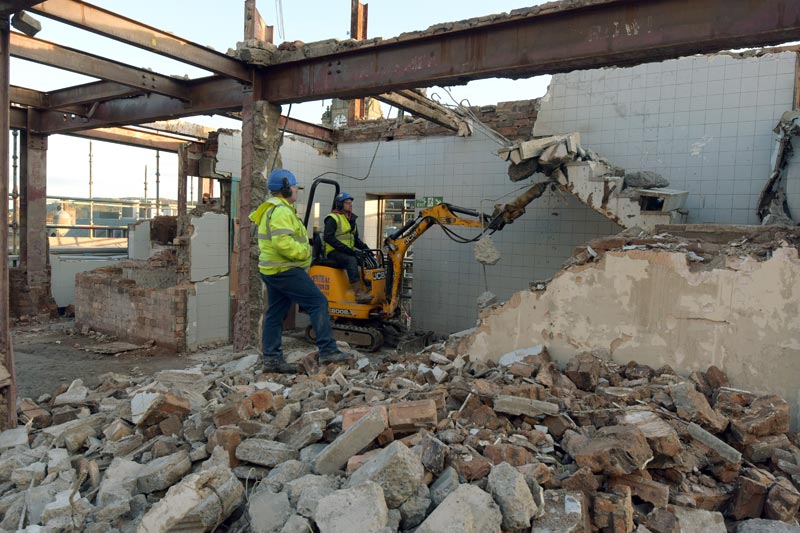 Central Demolition Ltd were awarded the contract for the demolition of 2 Buildings on West Register St in Edinburgh City Centre. The work was completed in May 2017.
The buildings that were to be demolished as part of this contract consisted of an old stone, Victorian Era building and a concrete building from the 1960's.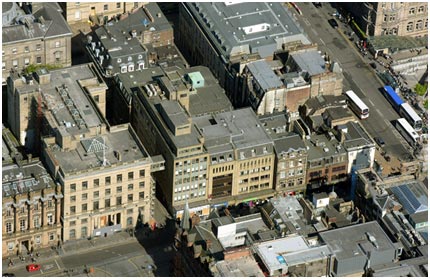 The first step in beginning this complex project was the installation of a self-erecting crane and full exclusion zone.  This was then followed by intricate demolition using brokks and small plant including hand separation from adjacent properties in a city centre location whilst protecting a live sub-station at all times, which also required to be waterproofed, as well as waterproofing the gables of adjacent buildings.
As a fully licenced asbestos removal contractor, we are experts in this field as well as demolition, so when we made the discovery of amosite spray coating asbestos in thee cavities and floor screeds throughout both buildings, we knew what the best course of action would be. All operatives worked throughout the demolition process whilst fully suited and wearing half masks.
Theoretically, all asbestos was supposed to be removed, prior to us starting on site but this not the case.
All materials from the demolition of the structures were taken out in small skips and transferred to a facility in Edinburgh where we then loaded the materials into larger vehicles for transfer to our recycling centre in Bonnybridge. The recycling rate for this project finished on 95% which was a great result.
This project was complex and we did face some challenges such as the continual discovery of spray coating asbestos and the floors had a maximum loading of 1 ton which meant that all floors had to be propped and supported during the works.
We were also working in very close proximity to live buildings including a live substation, multiple shops and a job centre.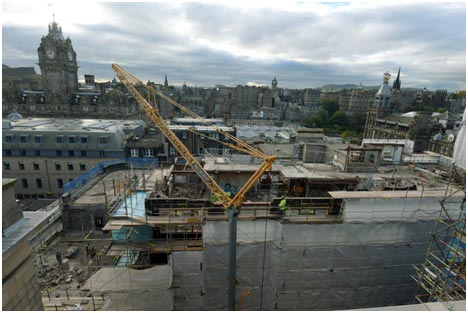 The programme and budget did run over longer than was agreed with the client due to the unexpected discovery of asbestos. However we were delighted to receive fantastic feedback on this project from Allan Currie at ISG Construction Ltd who worked closely with us. He said "To date Central Demolition have worked well within the site team with good channels of communication and coordination" He added "They have approached the demolition requirements professionally and have been proactive when the inevitable unplanned change surfaces, keeping the overall programme in a difficult and restricted environment".