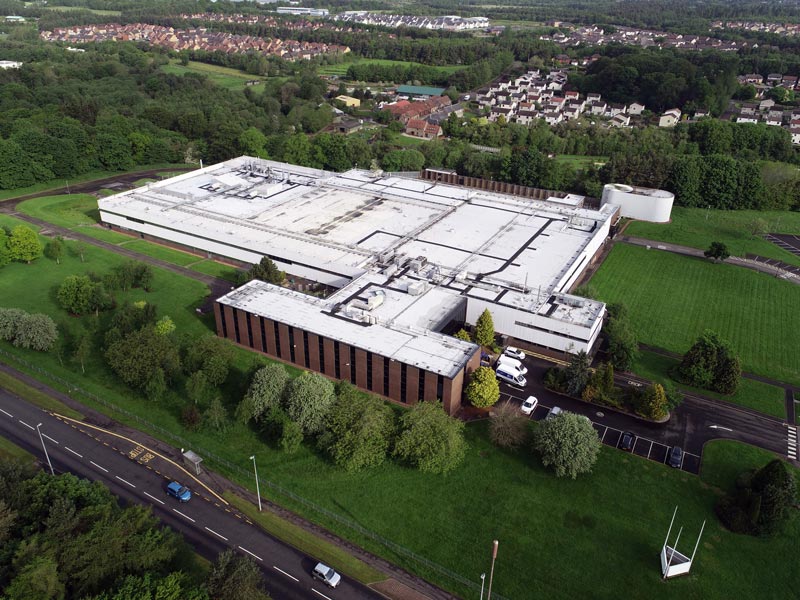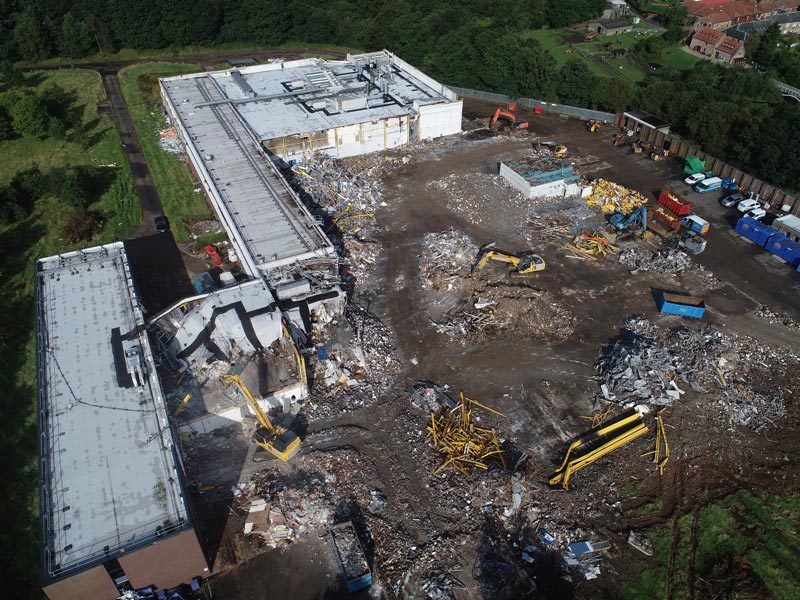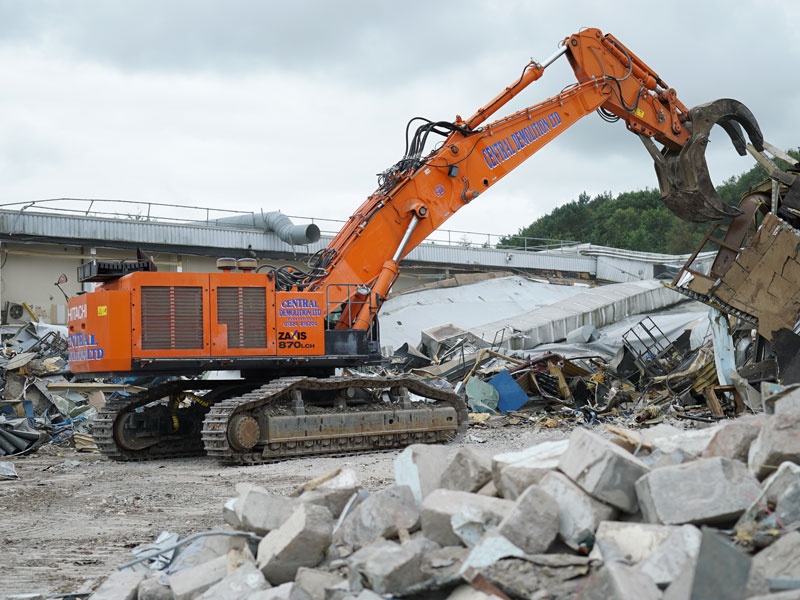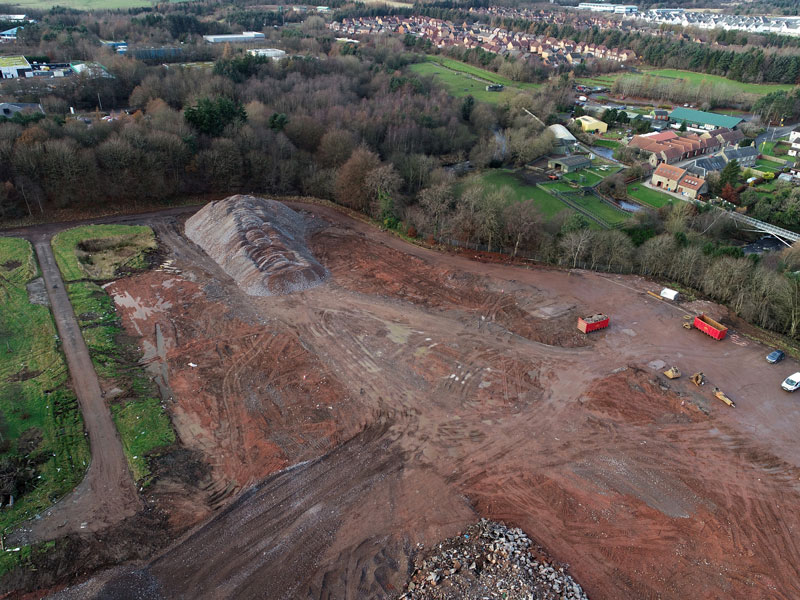 Central Demolition were employed by our Client, Clowes Developments to undertake the asbestos removal, demolition and site clearance works of the Former Ethicon Plant to make way for their residential development.
Ethicon was a large employer in the area, situated within its own campus which meant there were no live buildings in close proximity. This meant that the preparatory works were kept to a minimum and only included the erection of heras fencing around the entrance of the site and the disconnection of any live services.
The area to be demolished consisted of a steel framed large-scale manufacturing premises with a 2 storey office block on site. The overall plan area of the site was 10,000m2 which demonstrates the scale of the project.
Before machine demolition could commence on this project, the asbestos removal phase was carried out. Licensed asbestos was present throughout the office block building and on the external panels. This was removed by our in-house asbestos removal team from inside an enclosure, built around scaffold which was erected at full height of the building which allowed the team to remove the panels safely prior to demolition of the office block. This method was adopted after we had made the discovery of licensed asbestos on the external of the building once we had arrived on site. The presence of this material was not documented in the initial survey which meant our team had to adapt our method quickly in order to continue the work safely.
The demolition of the main building was carried out by shearing down the steel frame and external cladding, the concrete frame of the office block structure was demolished by progressive pulverising method. We then removed the concrete floor slabs and foundations with machine excavators and also removed a large steel water tank and substructures at the rear of the site as part of the contract.
The recycling rate on this project was measured at approx. 95% which suitable material being crushed to 6F2 specification and left on site for client use.
We completed the contract in December 2019 on time and within budget, to complete client satisfaction.