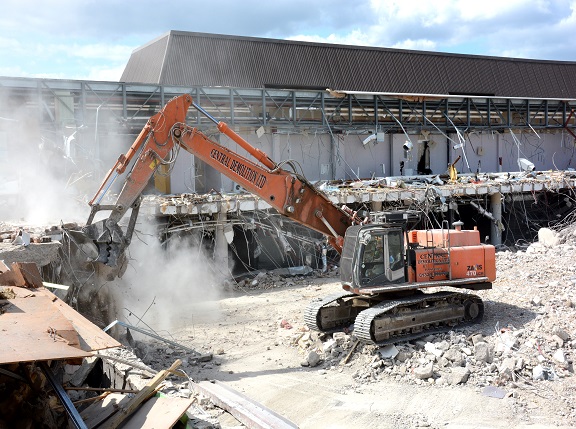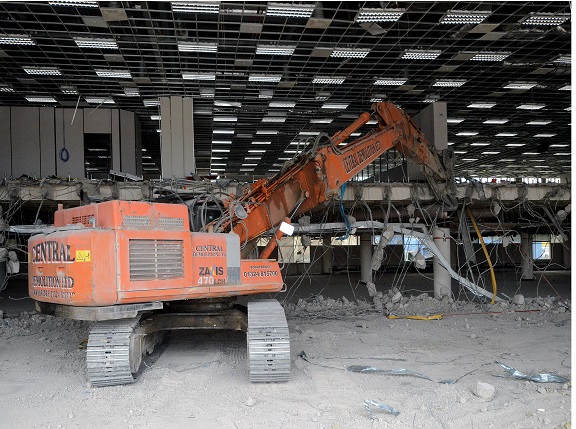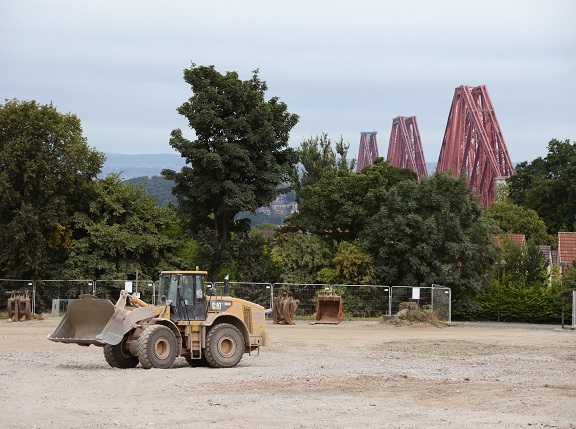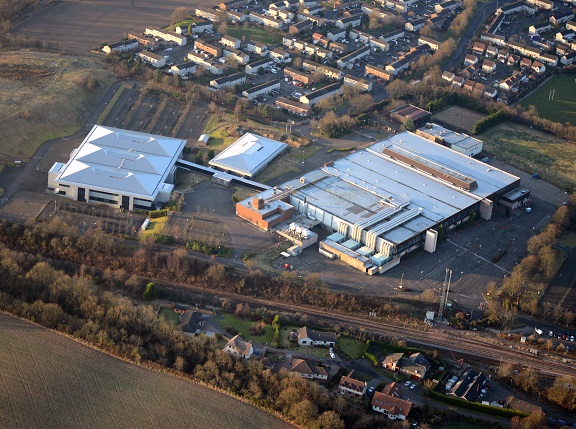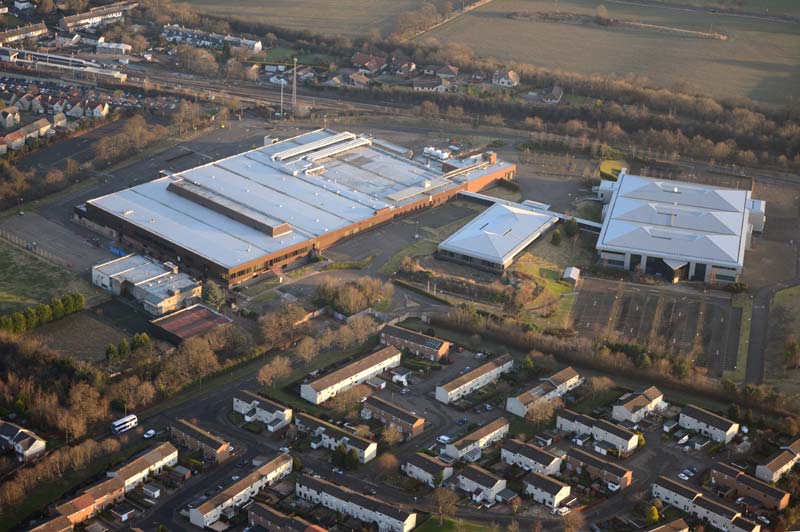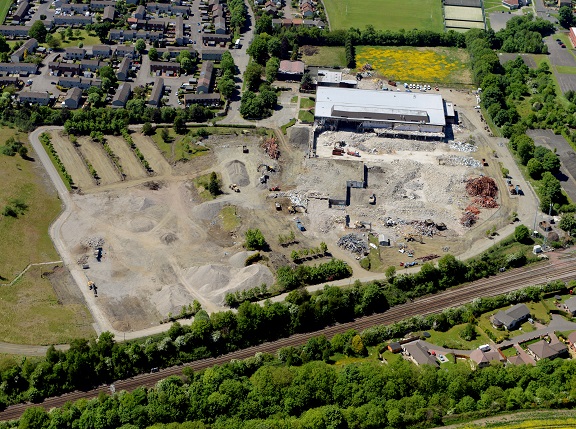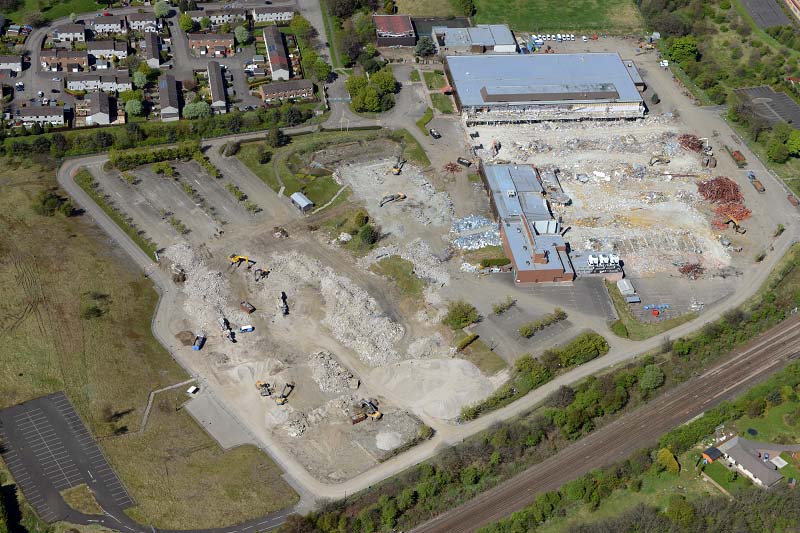 Central Demolition Limited were awarded the contract for the demolition of the buildings at the former Agilent Technologies site in South Queensferry.  The site was being prepared for a redevelopment project involving the construction of housing.
This project involved much work.  The premises themselves – a mixture of offices, manufacturing and research facilities – were vast in size (approx. 14,000m² accommodation ground floor area; ranging from 6m to 24m in height); with some of the buildings being constructed of concrete and others being of steel frame composition.
Extensive asbestos removal works were carried out.  Asbestos materials were removed from all structures.  In addition, some of the buildings contained potentially hazardous areas such as labs, and extensive decontamination was carried out prior to the main works commencing – with all areas being checked thoroughly before the main works commenced.  The works also involved the removal of a mass volume fuel tank.
The buildings had been sat on ground slabs with heavily reinforced concrete foundations and a large basement area.  Further to demolition of the structures, floor slabs, basements and foundations were broken out and removed.  On-site crushing of all brick and concrete was undertaken, with voids being backfilled to levels with the arisings.  Excess materials were stockpiled on site for re-use by the future land user.  80,000 tonnes of concrete and masonry were crushed to 6F2 specification and left on-site for our clients.  In addition, 16,000 tonnes of scrap metal from the site were processed and sold.
There were several challenges associated with this site.  Due to the site being very exposed, dust suppression methods were used to minimise disruption to the surrounding environment.  Vibration monitoring was also required and we are pleased to say that we did not exceed acceptable vibration levels throughout our time on-site.  In addition, there was a local school in close proximity to the site so we had to schedule transportation in and around the site so as to minimise disruption caused to locals.
The project, despite its scale and complexity, was completed successfully and our clients were satisfied with our high standards of work.  They were so satisfied that they provided us with a glowing reference, praising our employees and our performance.  We actually completed the project 2 months ahead of schedule, much to the delight of our clients.