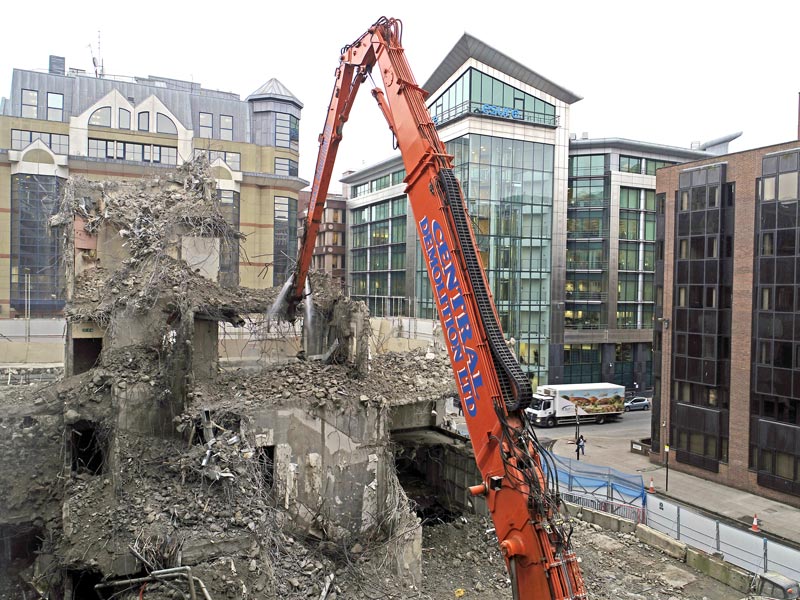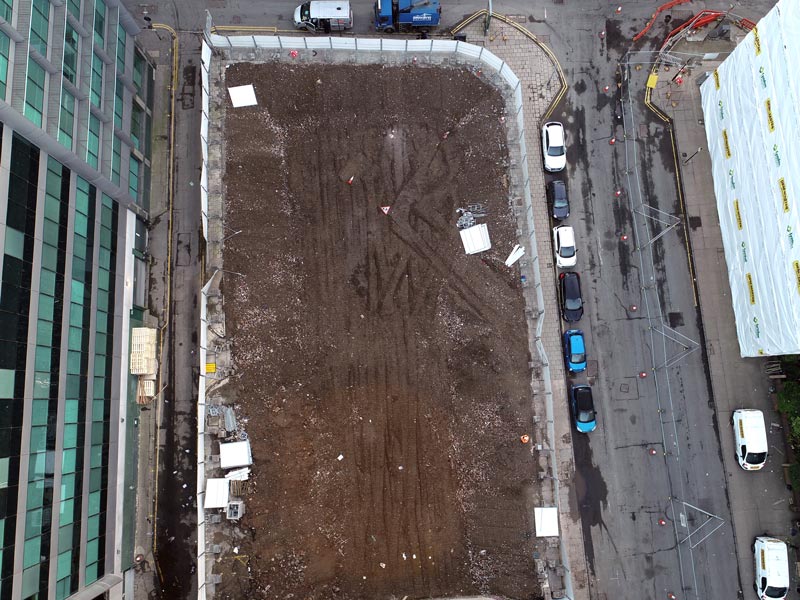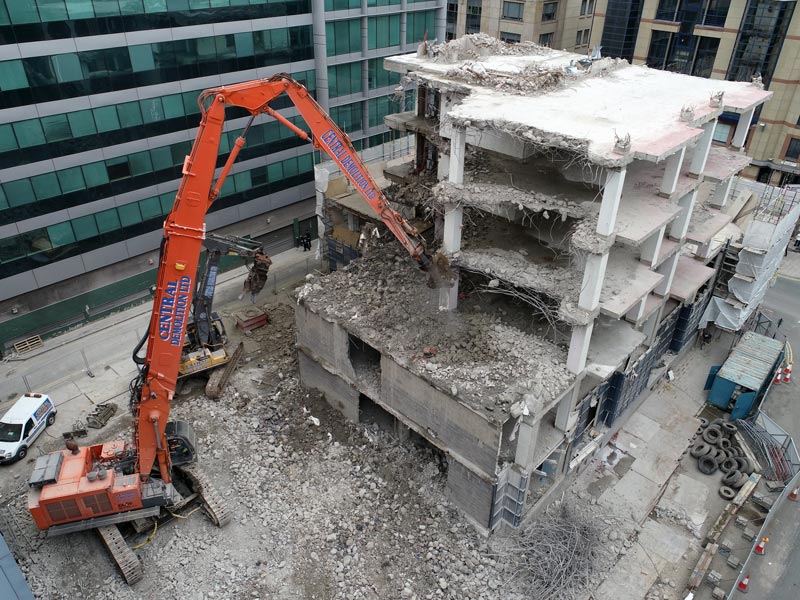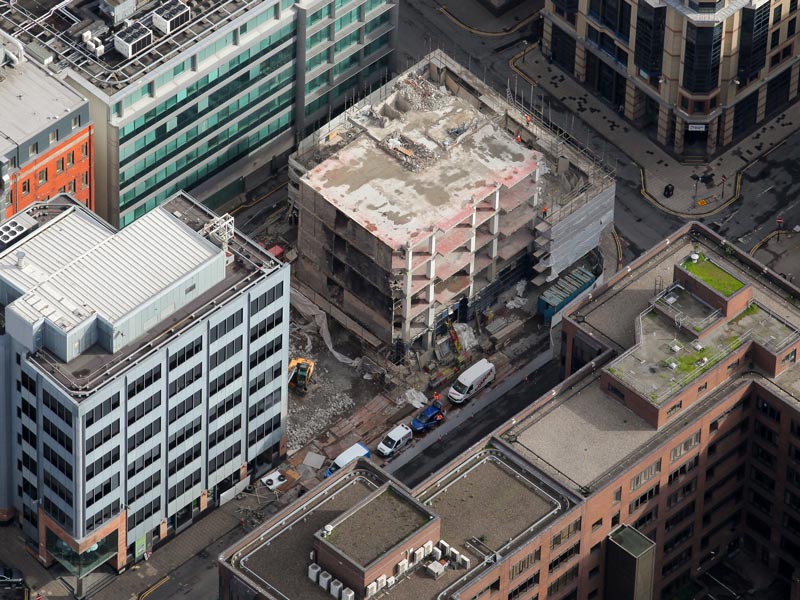 Central Demolition were awarded the contract for 2 multi storey office blocks, located in the busy city centre of Glasgow.
Firstly, both buildings required preparatory work prior to the demolition. This included soft stripping the buildings including the removal of the lifts. The empty lift shafts were then used as a route to transport materials out of the building during the soft strip phase. Other preparatory works that were carried out included structural load testing of both buildings to assess the weight limit of small plant that we could use during the demolition phase.
Minor asbestos removal work was required within Richmond exchange as the only asbestos found during they survey was a small amount of non-notifiable asbestos in the form of 3 gaskets.
We carried out the demolition works by firstly reducing the height of each building, this was to ensure the safety of the general public as we were working within a busy city centre environment as we would be using a high reach machine in the later stages of the project. We used Brokk demolition to the upper floors of the buildings, removing the top 2 floors of Epic House and 3 full floors in Richmond Exchange, we also used this method to remove a further 3 half floors in Richmond Exchange. Central Demolition's High Reach Hitachi Excavator then completed the remaining sections. Once both buildings were demolished down to slab level, we then removed the basement and foundations using excavators then backfilled with crushed demolition material to ensure the site was ready for redevelopment. Other materials from the demolition were segregated into their appropriate streams before being taken to Central's recycling facility in Bonnybridge for further processing.
The challenges we faced on this project included the close proximity to the general public at all sides of the site perimeter. Safety for the general public was one of the most important factors on this project, so we managed any potential risks by implementing protected pedestrian walkways, traffic management systems and having an operative stationed outside during the demolition phase.
We also had a partial road closure in place during the demolition works. Working within a city centre environment meant that 2 main streets and a lane bordered the site and they were to remain operational throughout the works, this meant that only a partial road closure on one street could be granted by Glasgow City Council.
There were also several live buildings in close proximity including offices and a hotel to the rear of the site in which we had to make the occupants of the buildings aware of the upcoming works by distributing resident letters, adhering to strict working hours due to the proximity of the hotel and setting up meetings between facilities managers and our community liaison manager.
We completed this project in November 2018, within budget, to complete client satisfaction.